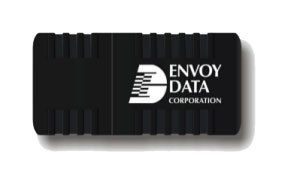 For applications where having a flash storage device that is very reliable, rugged and durable is essential, the Cactus Technologies Industrial Grade USB Flash Drive is there to get the job done. The device complies fully with specifications put forward by the USB Implementer Forum, including USB Mass Storage Class v1.0 and USB 2.0.

Cactus industrial grade USB flash drives look just like any other USB memory stick, yet are designed with quality in mind, containing technology that is vastly superior to regular flash drives in terms of durability and data integrity protection. They use SLC NAND memory to ensure that users always have access to their data, no matter how much the drive has been used or the conditions under which it was stored.

The Cactus Industrial SLC USB Flash Drive offers military grade resistance to environmental elements like shock, vibration, dust and dirt. It can function in temperatures between 0°C to over 70°C, with the possibility to upgrade to extended temperature protection that lets the USB flash drive work in conditions where the temperature is as low as -45°C or as high as 90°C.

These rugged USB drives are built to withstand over 2 million endurance cycles and have a MTBF of 4 million hours. Cactus rugged USB flash drives can be made with a capacity varying from 128 MB to 32 GB in order to suit the needs of various types of users. They're also backed by a 5-year manufacturer's warranty.